TANI THE EX RACE HORSE AND HER AMAZING RECOVERY
I was contacted by Emma (who cares for Tani) back in April 2019 following a barbed wire wound on her foreleg which was stitched but broke down twice. She had a plaster cast put on and strict box rest but when she returned home the wound became very wet and proud flesh was forming. This was when Emma contacted us at First Aid For Equines as they were worried that Tani would have to be put down if nothing could be done to heal the wound.
With a lot of hard work and persistence from Emma and advice from Equaide in the USA Tani is making a brilliant recovery and thanks to Equaide the wound is nearly healed and hopefully Tani will soon be back in light work.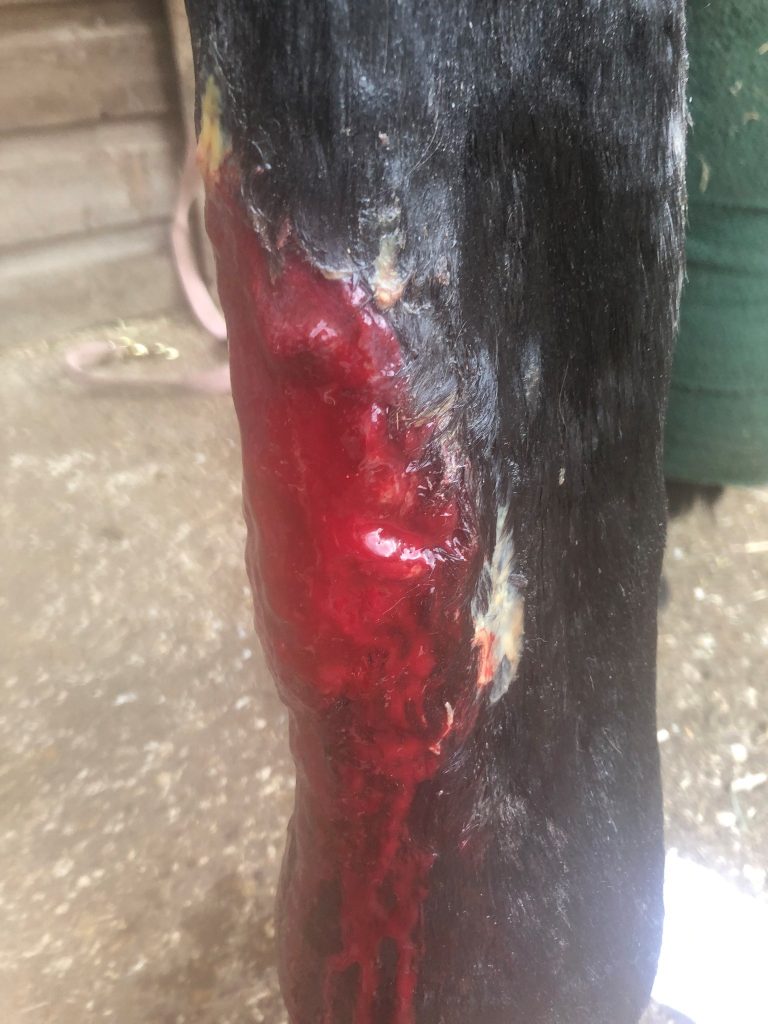 Proud flesh forming April 2019

Nearly healed July 2019

The beautiful Tani
Poor Jimmy
Poor Jimmy had a fall on the road but luckily his owner used Equaide and was amazed at the speed of his recovery once it was applied to his wounds.